DON'T UNDERESTIMATE THE IMPORTANCE OF CLEAN WORKMANSHIP
CONNECT WITH A WELDING AND FABRICATION SPECIALIST IN PHOENIX, AZ
MEETING ALL YOUR FABRICATION AND WELDING NEEDS
WORK WITH A PHOENIX, AZ WELDING AND FABRICATION COMPANY.
If you're constructing a commercial building, residential, or industrial, you'll likely need to combine and manipulate metal at some point. God of Iron LLC can act as your welding and field fabrication company in Phoenix, AZ. Whether you need sturdy support beams, joist, or column installations, I can help.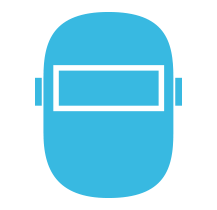 Contact Me

Drop me an email. I am always happy to help you.
MondayOpen 24 hours
TuesdayOpen 24 hours
WednesdayOpen 24 hours
ThursdayOpen 24 hours
FridayOpen 24 hours
SaturdayOpen 24 hours
SundayOpen 24 hours